We are serious about SEO.
We help empower businesses, small and large, to dominate their competition with digital media.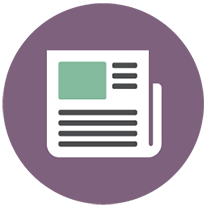 Search Engine Optimization
Our core strength is SEO. Let us help your business grow through aggressive organic traffic growth strategies.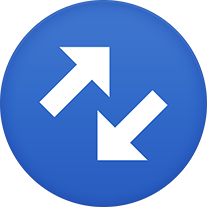 Lead Generation
More leads = more customers = more revenue.
It's that simple, and we can help.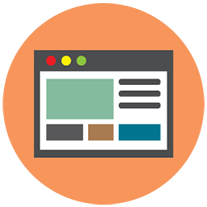 Technical SEO Audits
Manage a site that needs a fresh look at its SEO? We have years of experience with the world's largest sites.
Don't Get Lost in the Shuffle
Many SEO agencies will farm work overseas or have spammy "set it and forget it" processes for their clients. This often leads to search engine penalties, lost revenue, and ultimately burnt bridges. Darby Hayes is different.
We work closely with each client to understand their business goals at a deep level. We then set up our clients for long term growth and success in the digital landscape. We live and work in the U.S.A, and have proven strategies for long term stability in the Search Engines.
Why Darby Hayes Consulting?
Darby Hayes is different from other digital marketing agencies out there. With our results oriented approach to our clients, we provide personalized digital marketing solutions that move the needle.
We offer a strategic approach backed by extensive research, data analysis, and years of experience to ensure an optimal digital presence and ROI for our clients.
A Passion for Growth
Our expertise is digital marketing. Our passion is our clients' businesses. We succeed only when our clients succeed.
We take our relationships seriously, and work to always provide the most up to date and effective digital tactics and strategies for our clients. We want to leave your competition in the dust.
Why Darby Hayes Consulting?
We help you grow your brand online using proven and effective digital strategies.
Search Engine Optimization
Search Engine Optimization (SEO) is something that typically frustrates clients. Thinking that it there is an instant solution to SEO, it is common for some to just rely on tactics that do more harm than good.
What we offer are SEO tactics and strategies that are based on proven, long-term methodologies.
Web Development and Branding
While most of our clients already have a website, they are often not good enough, to put it bluntly. Having an optimized website is a prerequisite for any digital marketing campaign.
Our team of web designers and developers can help you to build an aesthetically please and technically sound website that will serve your business for years to come.
Social Media Marketing
There is a reason that Social Media advertising, specifically Facebook Ads, are becoming so popular among digital media professionals, and that is because they work.
Although they aren't perfect for every sector, with over a billion people using Facebook and Instagram every day, it's impossible to leave it out of the conversation.
Do you want to find out how we can empower your business with digital strategy?
Feel free to contact us and we are more than willing to
help you with your digital marketing needs!